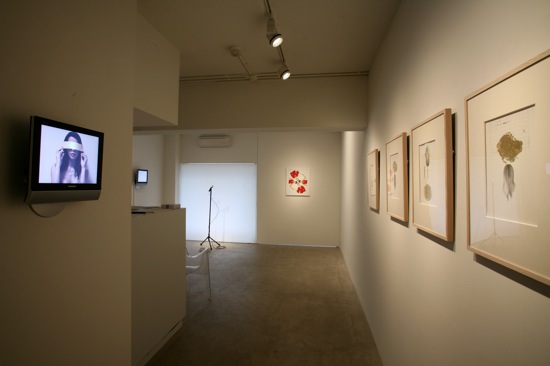 Exhibition "Mary-Elizabeth Yarbrough, Khadim Ali"
2007.5.26(Sat) - 6.2(Sat)
Mary-Elizabeth Yarbrough and Khadim Ali: New works made in Tokyo during the first Backers Foundation/ AIT Artist in Residency program.

San Francisco based artist Mary-Elizabeth Yarbrough (born 1974) presents a series of tape paintings and a video exploring the culture of karaoke. Pakistani artist Khadim Ali (born 1978) presents miniature paintings and a video based on his meetings with foreign workers in Roppongi.

Organised by:The Backers Foundation and AIT
Support:SCAI THE BATH HOUSE, YOKUMOKU
For further information please telephone AIT:03-5489-7277

Exhibition Period: 2007.5.25(Fri) - 6.2(Sat)
Opening Hour: 12:00 - 19:00
*Final day(6.2) -17:00
*Closed on Sunday
Venue: SCAI X SCAI