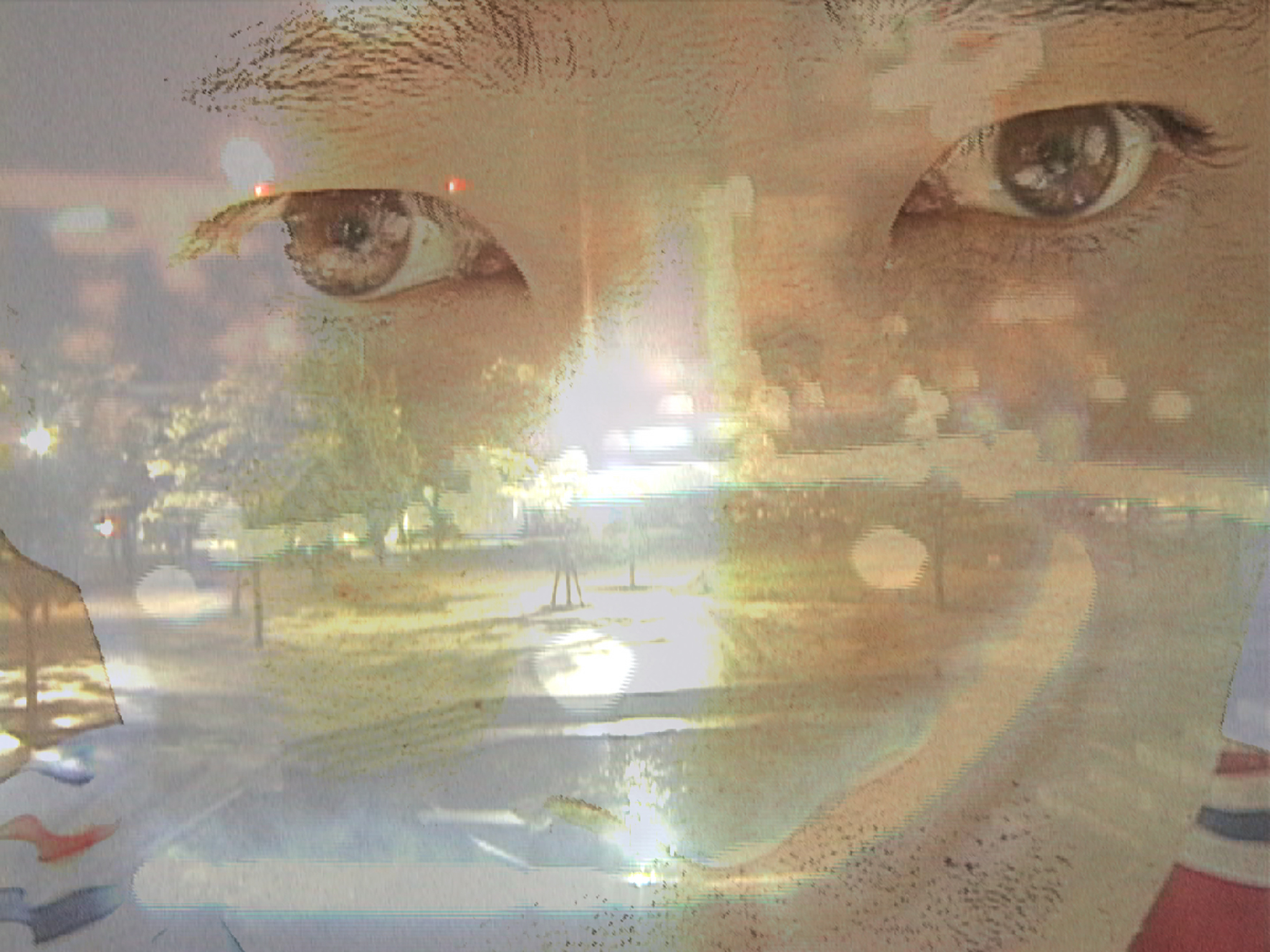 Hiroyuki Oki - FICTION -
2005.6.23(Thu) - 7.23(Sat)
Exhibition Period: 2005.6.23(Thu)-7.23(Sat)
Opening Hours: 12:00-19:00 *closed on Mon., Sun., and Holidays
Hiroyuki Oki was born in Tokyo in 1964. While he was still a student in the Department of Architecture of the Faculty of Engineering at Tokyo University, Hiroyuki Oki started producing films as a way of giving concrete form to his abstract architectural concepts. Oki was soon recognized as a promising artist and in 1990 he won the Special Juror's Price at the Image Forum Festival for his work Swimming Prohibited (1989). In 1991, he moved from Tokyo to Kochi City in southern Japan, where he continued to create important early works such as Tarch Trip (1992-93) and I Like You, I Like You Very Much (1994). In 1995 he received a NETPAC Special Mention Award at the Berlin Film Festival for Heaven-6-Box (1994-95).

Oki's artistic style, a cross between documentary and fiction, springs from his relationships with people and places. In his films, fragmented images evoking distance from the subject, everyday life, and sexuality combine to create a unique mood of suspension and tension. Oki continued to produce these poetic works in the mid-1990s, receiving invitations to show his films at the various film festivals, including the Sundance Film Festival, Rotterdam Film Festival, and Yamagata International Documentary Film Festival, where they invariably met with high acclaim.

Oki's artistic expression goes beyond film production. Using various media, he explores relationships between people and places by linking the people the artist has met by chance and the events that occurred at these meetings. These activities include film showings, installations, performance works, drawings, and paintings. Beginning with Temperature of the Time at the Setagaya Art Museum in 1999, Oki caused quite a stir in the contemporary art world through exhibitions such as Game Over at the Watari Museum of Contemporary Art, J-WAY at the Lydmar Hotel, Stockholm, How Latitudes Become Forms: Art in a Global Age at the Walker Art Center in Minneapolis, USA, and Roppongi Crossing at the Mori Art Museum.

Oki still views himself as an architect: " The architecture I aim at is a means of comprehensive expression embracing peopleユs lives and the relationships between them. When I attempt to do this, it takes the form of a film, but since I'm dealing with all kinds of things ミ people, objects and time - it's close to architecture." His works are directly connected to the place where he lives and his relationships with the people he meets there. They are renewed through successive versions yet never, as a matter of principle, reach a state of completion. In this sense, they seem to reflect life itself. Through this process Oki's architecture has emerged and is still " under reconstruction."

The key phrase Oki chose for this exhibition is " Life is Fiction." What kind of message does this fiction convey and what kind of fiction is the artist trying to express through his own existence and the act of filmmaking? Based on two ongoing film projects, " NA-MU " (2004-), which is being filmed at locations in Kagawa, Israel, Palestine, Turkey, Nepal and Tibet, and " Yanaka no Koi," produced mainly in relation with art-Link Ueno-Yanaka, the mystery will be unraveled through Oki's distinctive " work-in-progress, artist-in-residence " approach.

Don't miss this important exhibition devoted to the unique artistic expression of Hiroyuki Oki!