TOLOT heuristic SHINONOME
SCAI will exhibit the works by our representative artists at TOLOT heuristic SHINONOME, the newly opened space in Shinonome.
At this space, Christian Boltanski's shadow installation called "Ombres" (1986) will be shown. Daisuke Ohba and Yusuke Komuta will be exhibiting at the special event; TOKYO FRONT LINE PROJECTS : TRICK-DIMENSIONS which will be curated by Daisuke himself.

【 TOLOT heuristic SHINONOME 】      
TOLOT heuristic SHINONOME
2-9-13, Shinonome Koto-ku, Tokyo
Opening hours : 11:00~19:00
Closed on Sundays, Mondays and Public holidays
-- TOKYO FRONT LINE FRPJECTS :  Daisuke Ohba curation "TRICK-DIMENSIONS"
Dates:Wednesday, 22nd May - Thursday, 21st March, 2013
-- Christian Boltanski "Ombres" (1986) installation
Venue : 21st March 2013 -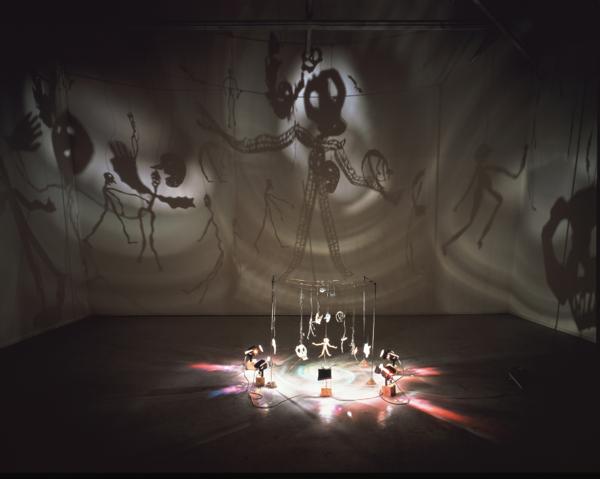 Christian Boltanski
Ombres
1986
Installation size valuable
Mixed media (electric fan, light bulb)