ART 43 BASEL

SCAI THE BATHHOUSE is pleased to announce our participation in ART 43 BASEL.
We will provide perspectives on contemporary art in Japan from the post-war years up to the present. One of the most significant works from our booth will be the pieces by Natsuyuki Nakanishi from the 1960's. The artist once formed an avant-garde group called Hi-Red Center in the 60s. Since then, he has been one of the most important figures in Japanese contemporary art history.
Works by Lee Ufan, whose large scale retrospective at Guggenheim Museum NY last summer is still fresh in our minds will also be included. Historically important works by Tatsuo Miyajima who brought Japanese contemporary art to the world's attention will also be included. We will also be showing the leading figure of new generation, Kohei Nawa, with his epoch-making approach and interpretation of this rapidly changing world.

ART 43 BASEL 
Dates: 14 - 17th June, 2012

Opening hours: 11 - 7pm

Venue: Messeplatz, 4005 Basel, Switzerland
SCAI Booth No. hall 2.1 / M14
http://www.artbasel.com
[ Artists at ART 43 BASEL ]

Natsuyuki Nakanishi

Lee Ufan
Daniel Buren

Toshikatsu Endo

Tatsuo Miyajima

Noriko Ambe 

Nobuko Tsuchiya
Yurie Nagashima

Kohei Nawa 

Daisuke Ohba 

Yusuke Komuta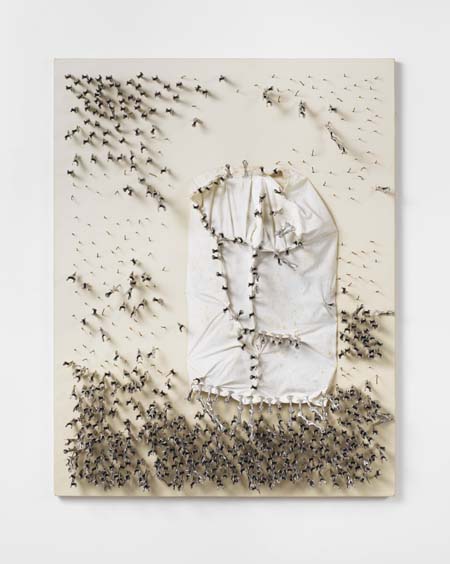 Natsuyuki Nakanishi
Clothespins Assert Churning Action (3)
1963 / 93
116.5 x 91 cm
Strings, clothespins on canvas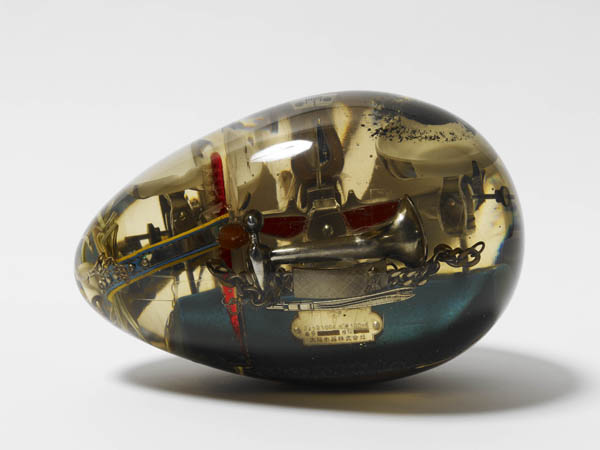 Nakanishi Natsuyuki
Untitled
1962
14 x 23 x 14 cm
ポリエステル樹脂、上皿天秤バカリ 他