Mariko Mori: Primal Rhythm, Seven Light Bay Project
Faou Foundation's first project, entitled Primal Rhythm, is located in Seven Light Bay, Miyako Island, in Okinawa Prefecture, Japan. Comprised of two large sculptures, Sun Pillar and Moon Stone by Mariko Mori.
On December 22, 2011, a ceremonial performance by artist Mariko Mori is held at Seven Light Bay on Miyako Island.
Date: December 22, 2011
Time: 17:00 Performance by the artist
Venue: at Seven Light Bay in Miyako Island, Okinawa Prefecture
Entrance: free
Links:
Faou Fondation: www.faoufoundation.org
Adobe Museum of Digital Media: Mariko Mori "Journey to Seven Light Bay" http://adobemuseum.com/#/exhibit/tidaDome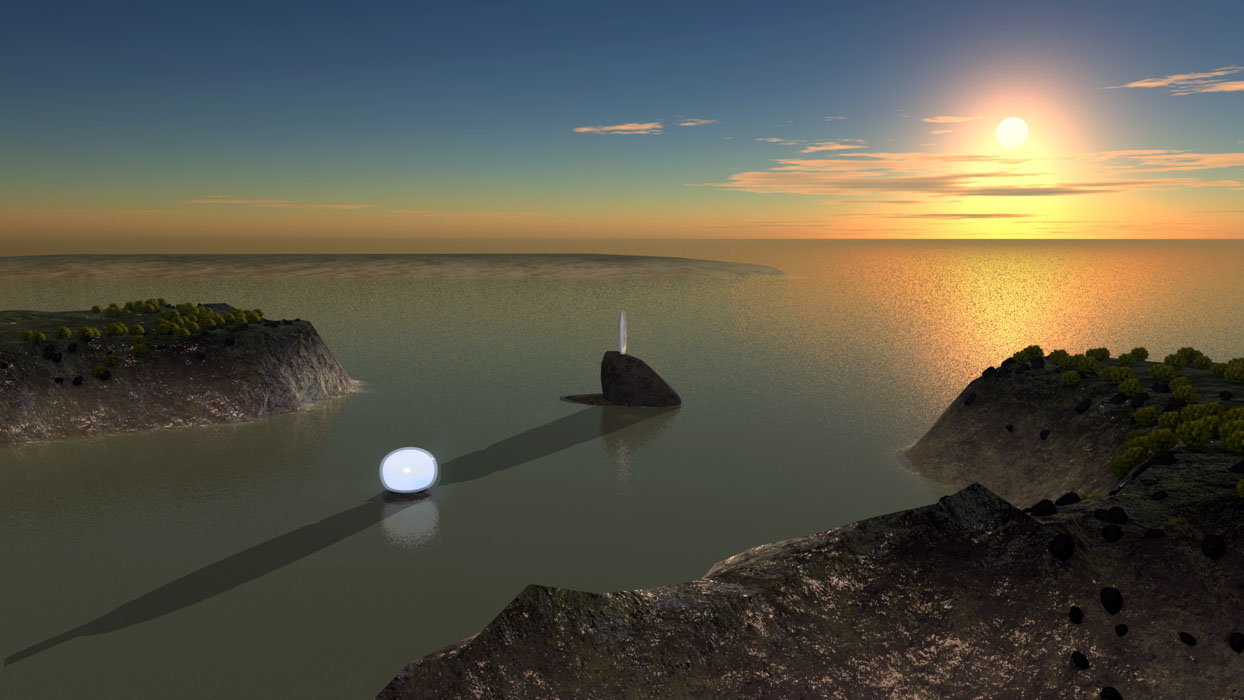 Primal Rhythm, CG image