DOJIMA RIVER BIENNALE 2011
Mariko Mori, Noriko Ambe, Daisuke Ohba and Anish Kapoor from SCAI THE BATHHOUSE will participate the "Dojima River Biennale 2011" which will be held at the Dojima River Forum in Osaka.
As a title「ECOSOPHIA」, embodies the planet which lives up to Ecological philosophy, the place has been divided into the "Terrestrial Realm", the "Realm of Water" and the "Realm of Air". Following its theme of architecture and art, the show successfully realizes the collaboration between Architects and Artists.
Mariko Mori will show her magnificent, new installation. Noriko Ambe will exhibit her latest works that been very relevant to the theme of this biennale.
Daisuke Ohba will show one of his representative works, a painting of the illusional forest. Anish Kapoor's architectural models of fulfillment and on going public art, will be exhibited for the first time in Japan.
DOJIMA RIVER BIENNALE 2011 "Echosophia: Art and Architecture"
Date: Saturday 23 July - Sunday 21 August, 2011
Venue: Dojima River Forum
1-1-17 Fukushima, Fukushima-ku, Osaka
Opening hours: 11:00 - 20:00 *Open everyday during the BIennale
Admission: ¥1,000 (University / high school students: ¥700, Junior high / elementary school students: ¥ 500)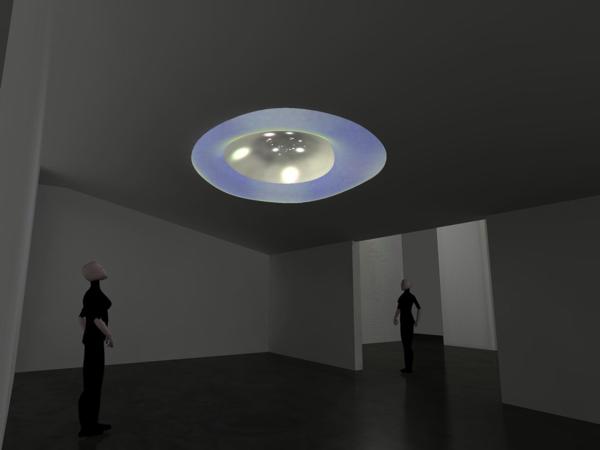 Mariko Mori, White Hole, 2010 (CG image)