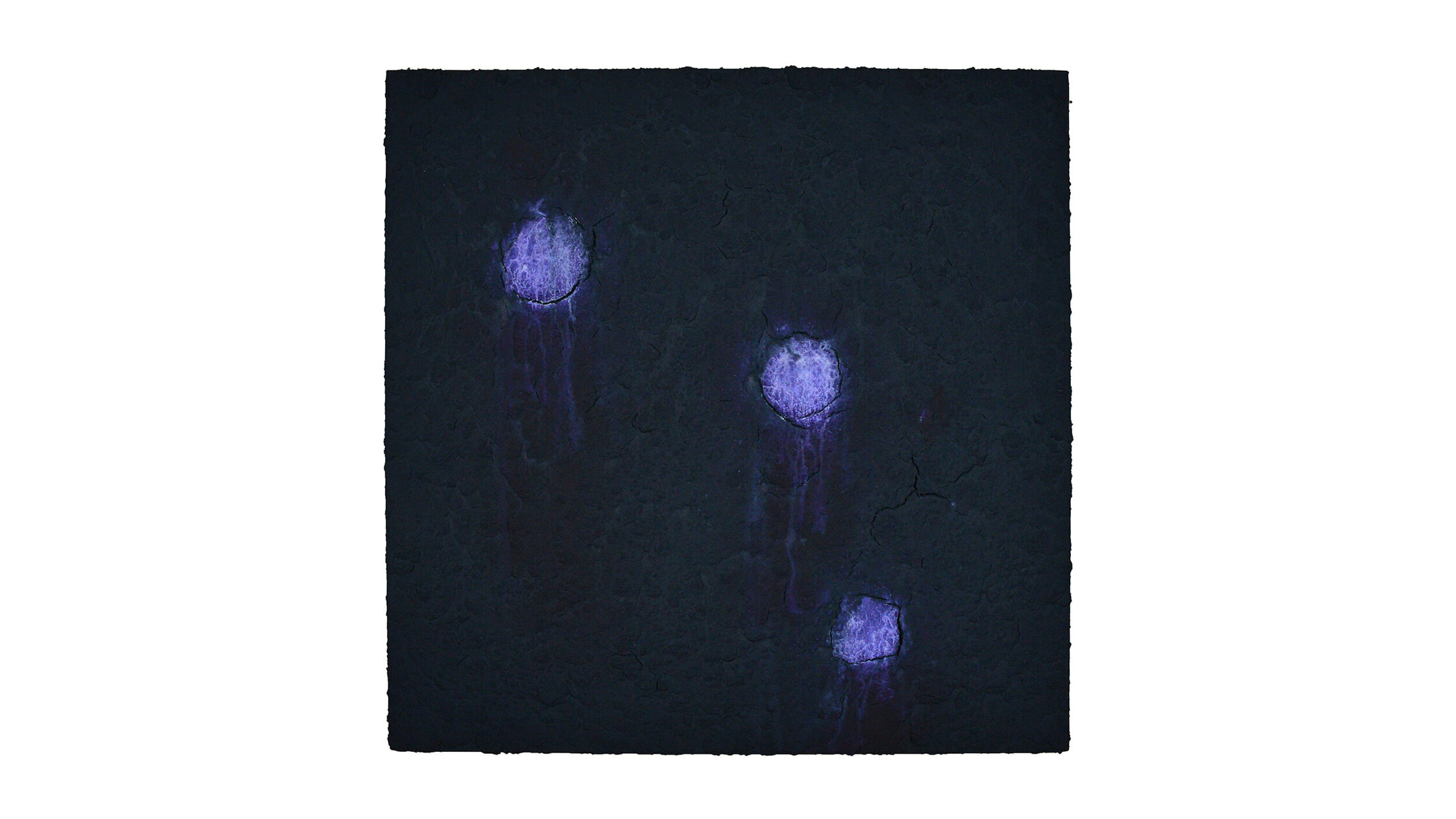 Bosco Sodi
"GALAXY"
16 September – 5 November, 2023
*no reservation required
Opening Hours: 12:00 - 18:00
*Closed on Sun. Mon. and National Holidays
*Open on Sunday, November 5 for AWT
Internationally acclaimed for large-scale installations and paintings using raw materials such as wood, rock, or earth, Bosco Sodi, currently living and working in New York, also has numerous locations around the world, including Casa Wabi, an artist residency built in his native Mexico. The site-specific approach of the artist reflecting the environment of the place where the exhibition being held into his art pieces also characterizes Sodi's distinctive production process. Through his solo exhibition ("What goes around comes around," Palazzo Vendramin Grimani, Venice, Italy, 2022), held at the same time as the Venice Biennale last year, Sodi drew attention of Venetian public by presenting a large installation composed of clay balls that encourage dialogue with visitors, as well as new series focusing on "Carmine," a dominant pigment over Italy during the Renaissance. The exhibition titled GALAXY, Sodi's first solo show at SCAI THE BATHHOUSE in five years, surveys his recent practices including new works as well as looks ahead to the next phase of his unending artistic endeavor.
A series of canvases with striking purple on black background surrounds the walls. The paintings, covered by a mixed media made of sawdust and other materials, encompass the cracks becoming visible as it dries as creative gestures endowed by nature. Sodi's keen interest towards materials derives from his diverse background, ranging from his former studies in chemical engineering to no small influence of the artists such as Antoni Tàpies (1923-2012). He also reveals that the use of sawdust by Georges Braque (1882 -1963) in his painterly practice inspired him since the beginning of his career.
Golden spheres can be seen at the center of the floor. The surface of the clay, covered with a gold glaze, is also cracked, evoking that it has undergone the chemical firing process. From Asia to Europe, gold has had a sacred quality in every culture, according to Sodi. The combination of raw material and glaze is one of Sodi's signature practices, and that a clay ball was shaped at Casa Wabi and glazed in another studio in Mexico City, reflects his artistic attitude to work while moving from one location to another experimenting with the influences.
The series of paintings on chili sack, originally a substitute for canvas, was born while he was in isolation at Casa Wabi during the Covid-19. The circles, reminiscent of the sun or moon, are painted directly by the artist's hand. Issued from his desire for creation accompanied by trial and error, Chili sack painting is still practiced one a day when he stays at Casa Wabi. Sodi, who connects the work to his interest in Arte Povera and Japanese Gutai, seems to be exploring the moment when the simple, poor material is transformed into the sublime through the use of gold or color, directly communicating with them. The artist also points out that linen has long been a material worn by saints.
A bright purple against a dark background, overlapping circles, and a shining sphere that dominates the exhibition space ― Viewers may notice that the exhibition is filled with circle and sphere motifs, represented in two and three dimensions. It is the very galaxy depicted by a range of substances that are on the verge of becoming sacred. Visitors will witness Bosco Sodi's artistic perspective, who has been increasingly gaining international acclaim in these days, along with his recent achievements including new pieces being exhibited in Japan for the first time.