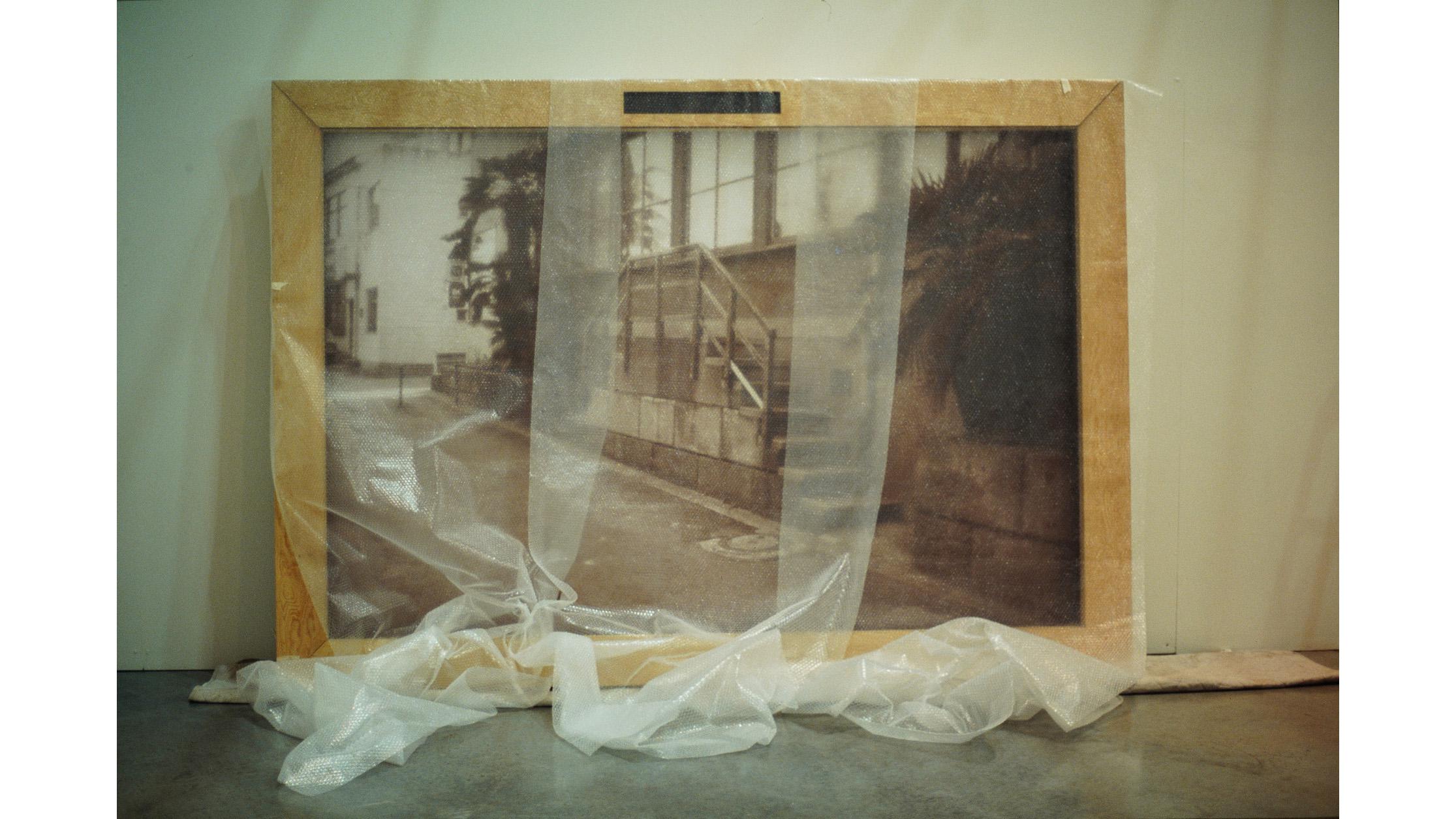 Genpei Akasegawa Photos
"Particles of Art Scattered in Daily Life"
Selected by Zon Ito, Sachiko Kazama, Yasuhiro Suzuki, Yuta Nakamura, Shuta Hasunuma, Yuko Mohri
Thu. 26 January - Sat. 25 March, 2023
※ no reservation required
Opening Hours: 12:00 - 18:00
*Closed on Sun., Mon., Tues., Wed. and Public Holidays
Guest curator:
Keiko Toyoda(Director, Shiseido Gallery)
Cooperation: Naoko Akasegawa, Norihisa Hashimoto
SCAI PIRAMIDE will have Genpei Akasegawa's photo exhibition "Particles of Art Scattered in Dairy Life" with Keiko Toyoda, Director of Shiseido Gallery as a guest curator.
---
From the large number of unpublished photographs that emerged from Genpei Akasegawa's home, six contemporary artists selected a total of 123 for this exhibition.
A large sixteen-drawer unit in Akasegawa's study included photographs taken between 1985 and 2006 on 35mm reversal film. Close to 40,000 of those photographs have never been presented in public. Mounted films are stored in long thin plastic cases, each holding one roll worth and labeled in indelible marker to record what was photographed where and when, together with the type of camera used. In addition to photographs taken for the Rojo Kansatsu Gakkai (Street Observation Society), there was a surprising number of tourist snaps, as well as photos of flowers and plants, family and pets, and his local neighborhood. Photographs taken in the hope of coincidences give a good sense of everyday life, and they show how Akasegawa viewed the times that he lived in. Those photographs remind viewers of Akasegawa's artistic stance of looking carefully at things to grasp their essence, and of his unstressed way of living, thinking of others, keeping in harmony with nature, looking after things, being tough and being gentle, and of prioritizing what is needed in order to survive in today's society.
To select from these photographs, we focused on artists born in the 1970s or 1980s, who were probably the last generation to know about Akasegawa's activities in real time, and of them, sought artists who had been influenced by Akasegawa in some way or who produce ideas that have something in common with his. We eventually requested assistance from Zon Ito, Sachiko Kazama, Yasuhiro Suzuki, Yuta Nakamura, Shuta Hasunuma, and Yuko Mohri. Akasegawa described the enjoyment of looking at photographs he had taken in Der Alte und der Kamera (1998, Jitsugyo no Nihon Sha). One of the aims for this project was to have the artists vicariously relive Akasegawa's experiences, and exhibit the photographs in a way that enables viewers to also sense those experiences. It is also an attempt to layer the viewpoints of today's artists with Akasegawa's own viewpoint that led him to frame these specific shots. Each of the six artists was asked to choose twenty photographs and to describe 1) how Akasegawa influenced them/their thoughts regarding Akasegawa, and 2) the reason for selecting the photographs that they chose (selection theme).
Akasegawa enjoyed drawing ever since he was a child, and his house still has many of his drawings, along with those from his work as an illustrator, and memos with his drawings on them. Drawing was a part of Akasegawa's everyday life, and he went on to become Akasegawa the avantgarde artist. Later, however, artists' priorities shifted from creating art with their own hands to creating concepts, and he stated that he felt increasingly uneasy about works that had become mere shells being exhibited in authoritative venues such as galleries and museums. Akasegawa's interest in the boundary between art and daily life can also be seen in his comments about Marcel Duchamp, as reported in a variety of media. Akasegawa's Geijutsu Genron includes a chapter "From Duchamp to Thomason" in which he writes that "art has become microscopic particles that have scattered around the world, and the art that has spread out in that way can be found on the streets as Tomasons." In a dialog with psychologist Satoko Akiyama, he says that the coincidences scattered widely around the world may well be brought together by some great force. The title of this exhibition is based on these two comments. From the Akasegawa photographs selected by contemporary artists, viewers are invited to enjoy seeking out the particles of art scattered throughout daily life, and also the one big thing that emerges when the particles are gathered together.