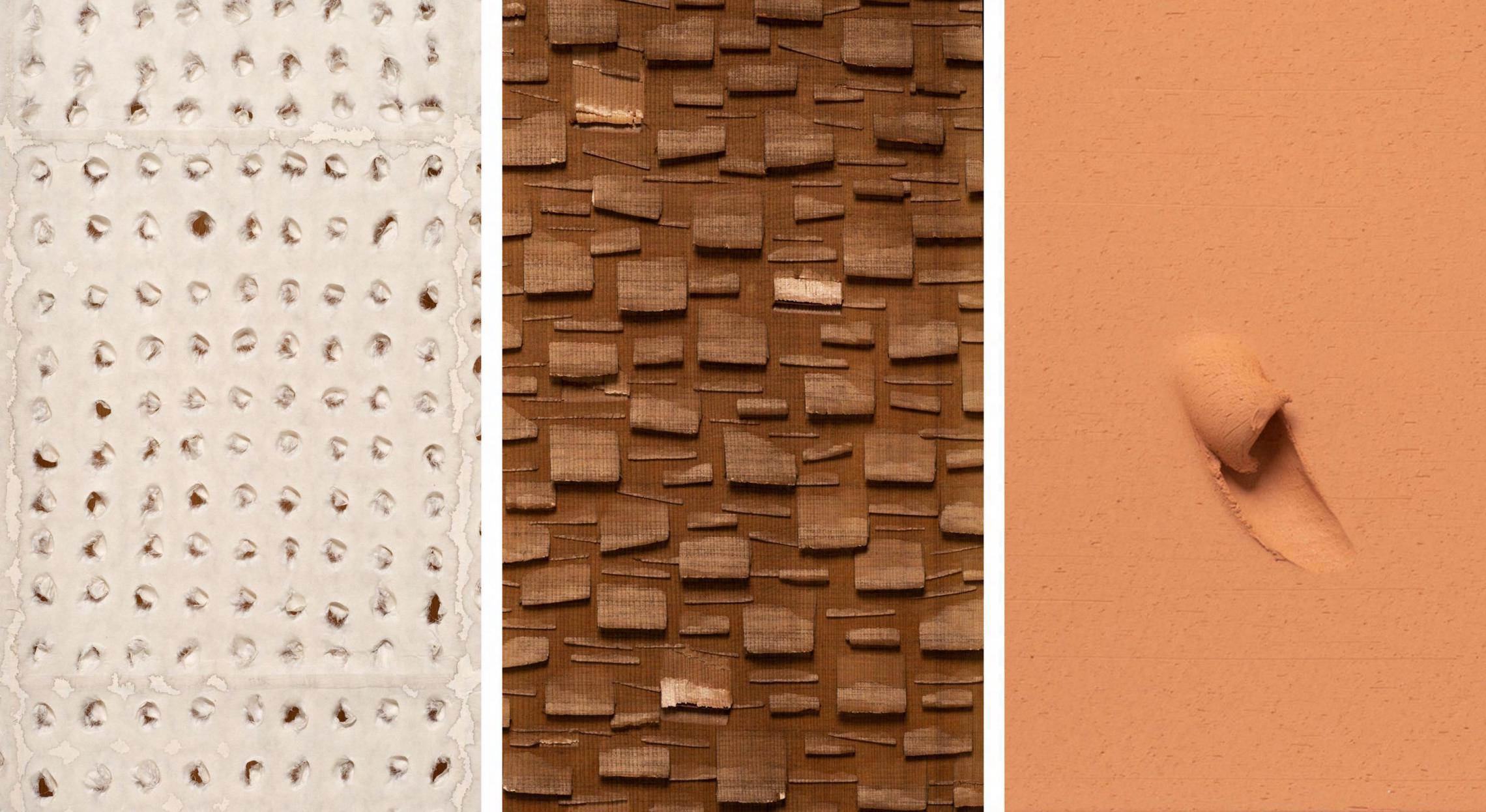 "Lee Ufan: Matter in Contact"
Tue. 13 Sep - Sat. 15 Oct, 2022
※ no reservation required
Opening Hours: 12:00 - 18:00
*Closed on Sun. Mon. Holidays
Lee Ufan (b.1936) moved to Japan in 1956 and led Mono-ha, a major post-war Japanese art movement in the late '60s and early '70s.
In recent years, Lee has presented solo exhibitions at the Solomon R. Guggenheim Museum (New York, USA, 2011), the Palace of Versailles (France, 2014), and Centre Pompidou-Metz (France, 2019), garnering increasing international attention. In April of this year, a permanent exhibition space dedicated to his art opened in Arles, France. Lee is also the subject of a solo exhibition on display across the city's ancient necropolis, Alyscamps until September 30th. In Japan, a major retrospective is on view until November 7th at the National Art Center, Tokyo in celebration of the museum's 15th anniversary.
The exhibition at SCAI THE BATHHOUSE consists of wooden, paper, and ceramic works which have not been previously shown at Lee's major solo exhibitions. Mainly spanning from the early '70s to mid '80s, these early works provide valuable insight into the development of the artist's distinctive practice.
The works comprised of wooden panels, each carved with countless chisel marks, amount to records of a repeated physical process with subtle variations. These gestural traces essentially encompass a cyclical, universal sense of time and infinity thereof, which are manifested through the dialogue between the artist's consciousness and the external world. The same underlying elements are present in Lee's paintings from the same period.
In the body of works made of paper, the artist has experimented with different techniques, from pasting paper on canvas in a manner that recalls the use of gold leaf, to making perforations using a brush soaked with thin ink, and the application of scratches to the surface of paper. Equally evident in these works is the delicate nature of paper—a material meant to bear certain signs as a support for a painting or writing—and the resulting unrepeatability of the act.
The terracotta works are characterized by the juxtaposition of tactile traces of the artist's hand and areas left unmade, invoking the viewer's awareness of the surroundings and the margins' expanse as a continuation of the work. Achieved by limiting one's self and embracing uncertainty, inherent in the process of ceramic making and the intervention of fire therein, the open relationship with the other and the external world continues to be crucial in his work to this day.
In conjunction with the current retrospective, this exhibition will offer the chance to gain a deeper insight into the artist's practice over the course of his career spanning over half a century.