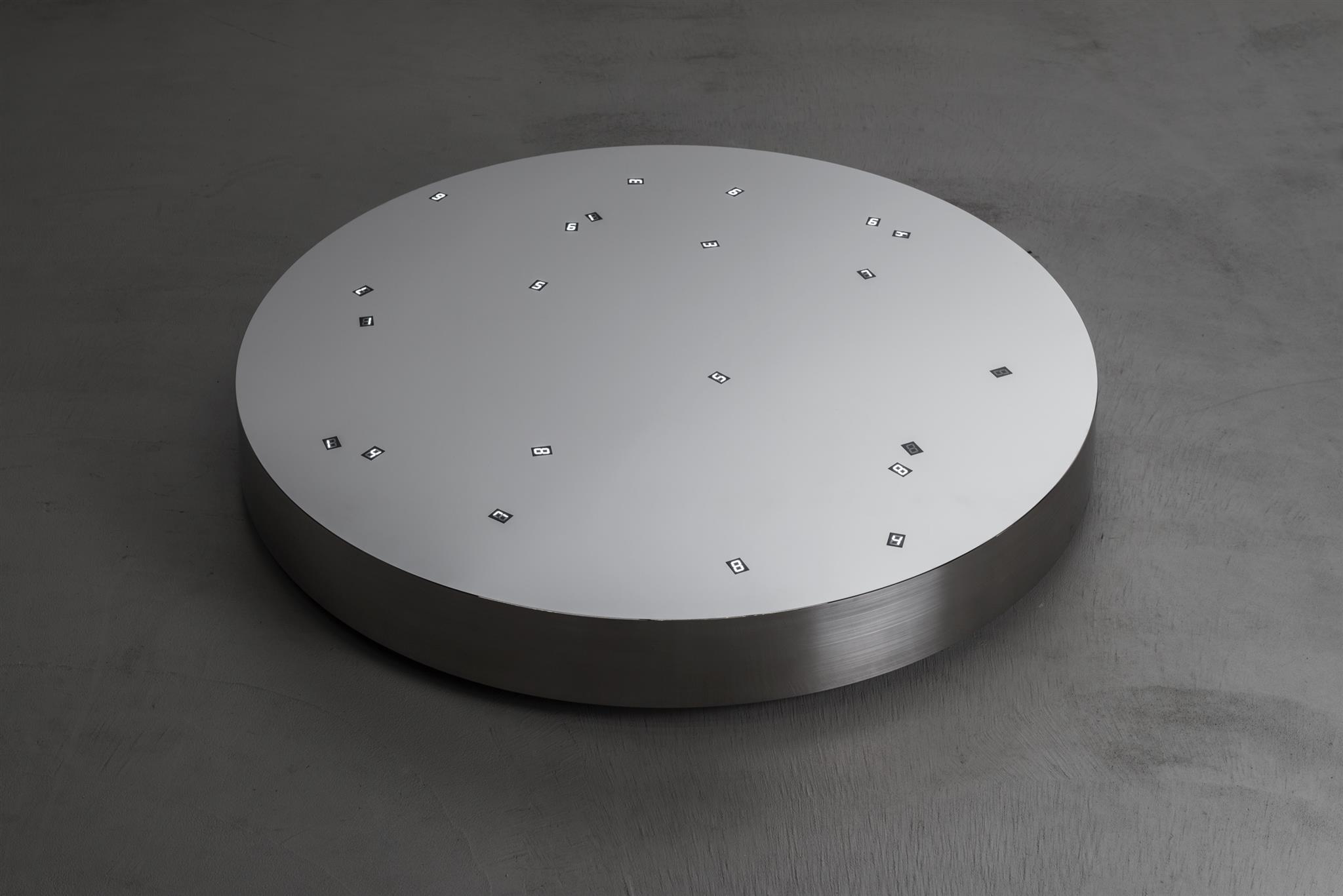 Tatsuo Miyajima / Darren Almond / Mariko Mori
Tue, 28 Augt - Sat,15 Sep 2018
Exhibition Period: Tuesday, 28 August - Saturday, 15 September, 2018
Opening Hours: 12:00 - 18:00 *Closed on Suns. Mons. Holidays
The passing of light through refined geometric forms — a series of sculptures, exploring space and time through universal laws of science, has been developed out of a particular lineage of minimalism. Often evoking feelings of the sublime beyond rational human knowledge, these compelling and immersive works have also been the precursor to today's research-based practice, which connects art and natural science through incorporating academic perspectives. Featuring Tatsuo Miyajima, Darren Almond and Mariko Mori, this exhibition renders a course of contemporary art which navigates the viewer's perception through scientific approaches from ancient astronomy to recent cosmologies.
Inspired by rituals and religions from the ancient Celtic and Jomon cultures and working with the theme of life and death, Mori has been creating symbolic monuments. In her work, the artist reenacts the Eastern and Western mythologies by using the latest materials, drifting between the past and the future. Mori's sculpture is a realization of the artist's attempt to transcend time and her quest for "infinity". From archeology to physics, Mori's relentless challenge hovers across various disciplines. In more recent years, she has drawn references from one theory in which 96% of the universe is made from invisible energy, and continues to present interpretive works on the birth of the universe.
Since the 1990s, Almond has traveled around Japan, creating photographs and sculptures that explore the unknown guided by the sensory experience of light, such as his "Moonlight" series capturing Mt. Hiei in Kyoto. Since ancient times, sailors have navigated the oceans by reading the sun during the day and the stars during the night; light has always been closely linked with migration and journeys. The painting series, Timescape (from 2016-), derives images of the galaxy and stellar system observed by the Hubble Space Telescope, and within them, layers of acrylic paints amass on top of aluminum panels, fusing astronomical information and painting techniques.
In search of a gadget "like a living organism", Miyajima has been collaborating with researchers of artificial intelligence. Intended as an outdoor sculpture, Moon in the ground No.2 (2015), reflects the surrounding environment on its round mirror surface and the LED counters flick to mark time passage like the phases of the moon. In this work, numbers represent the cycle of life, and induces quiet meditation through a perpetual digital flow and its rippling light effect. The work emphasizes the cycle of nature, the passing of time and its constant state of flux, with a deep insight and reflection of the contemporary society and spirituality beyond the notion of time itself.
"Conceptual artists are esotericists rather than rationalists", said Sol LeWitt. The greater emphasis on concept could also suggest a retreat from reality, providing an universal and comprehensive view to analyze the world we exist. As our contemplation casts on the present and the past advanced by empirical research, we might then feel how our mind responds to the archaic rhythm inherited through the physics of our bodies.