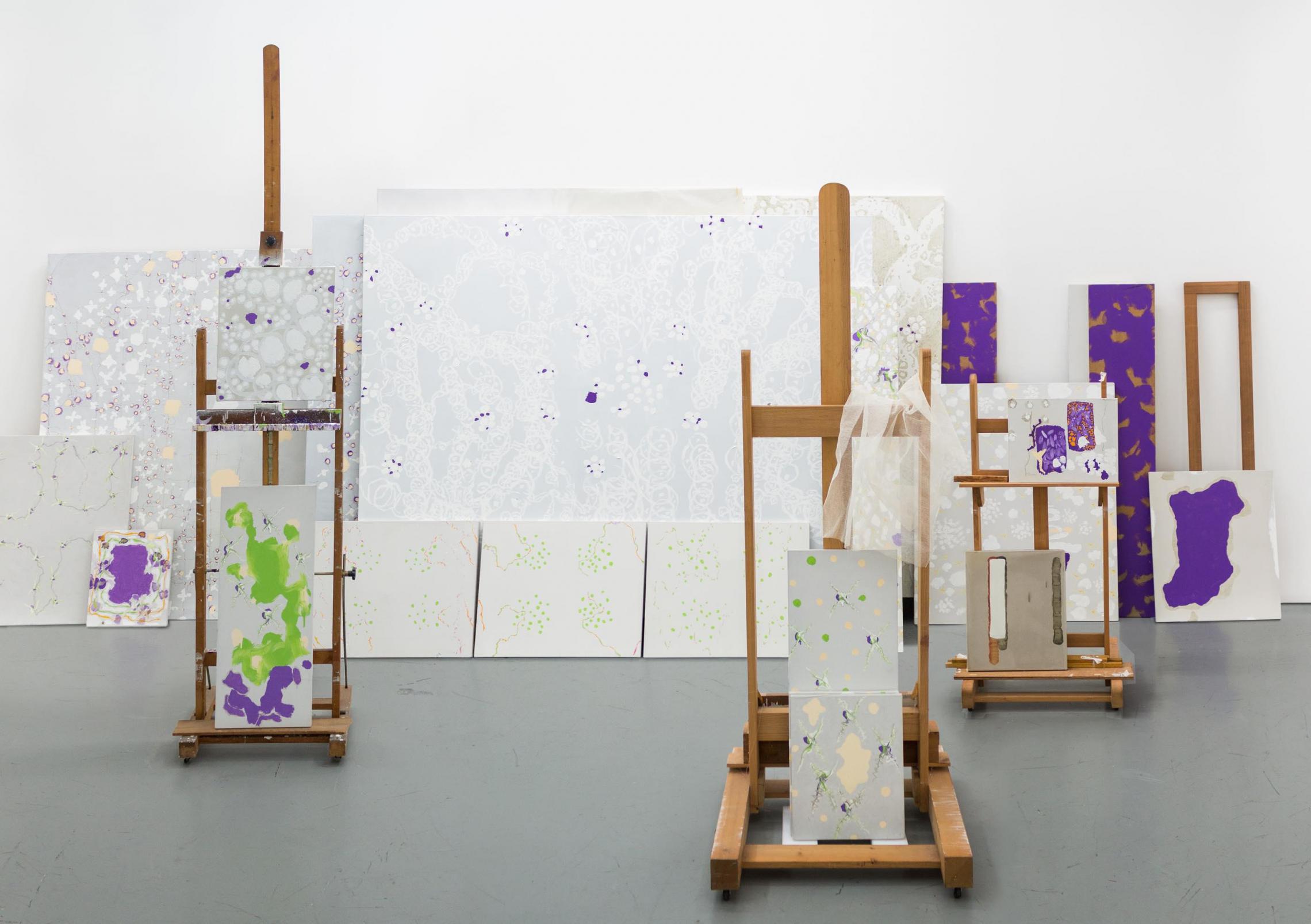 Natsuyuki Nakanishi "chiasme"
2014.10.10(Fri) - 11.8(Sat)
Exhibition Period:
Friday, 10 October - Saturday, 8 November, 2014
Opening Hours: 12:00-18:00 *closed on Mon., Sun., and Holidays
SCAI THE BATHHOUSE is pleased to announce the exhibition "Natsuyuki Nakanishi—Chiasme" from October 10 to November 8, 2014. Directed by guest curator Takayo Iida, this exhibition attempts to reveal the context of Nakanishi's work from a new perspective that incorporates the history and significance of a particular place—SCAI THE BATHHOUSE.
Natsuyuki Nakanishi was born in Tokyo in 1935. There has recently been a resurgence in international interest in his early work, included in the "Tokyo 1950-1970: A New Avant-Garde" exhibition at MoMA New York in 2012, as well as the "Hi-Red Center: The Documents of 'Direct Action'" exhibition in Japan in 2013. Nakanishi's painting, which became the focus of his attention after his avant-garde activities, is extremely original, and he has continually made his presence felt as one of Japan's leading artists.
His painting incorporates various themes and elements that are linked and interrelated, and influence each other in complex ways. In fact, Nakanishi's ideas and methods are directly connected with the meaning of chiasme (chiasm), a term of Maurice Merleau-Ponty and the title of the exhibition, which refers to a crisscrossing, an intertwining, a reciprocal intersection of the viewer and that which is viewed.
One could say that it is within the artist's atelier, which is alive with the progress of work from day to day, that his oeuvre can be found, and not in a square space where finished works hang in an orderly fashion. This show transplants part of the artist's current studio, as is, into the exhibition space, presenting various paintings, big and small, of different periods and styles, in no particular order. Nakanishi's paintings have a reputation for being difficult to interpret, but viewing them in these circumstances convincingly reveals that they are backed by clear principles.
In addition, the exhibition includes two early, extremely important works—his 3-dimensional Rhyme and Clothespins Assert Agitating Action of 1963—as well as new works created this year. It enables viewers to visualize the relationship between his early works and his paintings, a connection that had previously been difficult to grasp.
In conjunction with the exhibition, a catalog in English (with Japanese translations) is scheduled for publication around the end of November 2014. It will contain a comprehensive overview of Natsuyuki Nakanishi's oeuvre, in addition to the works in this exhibition.