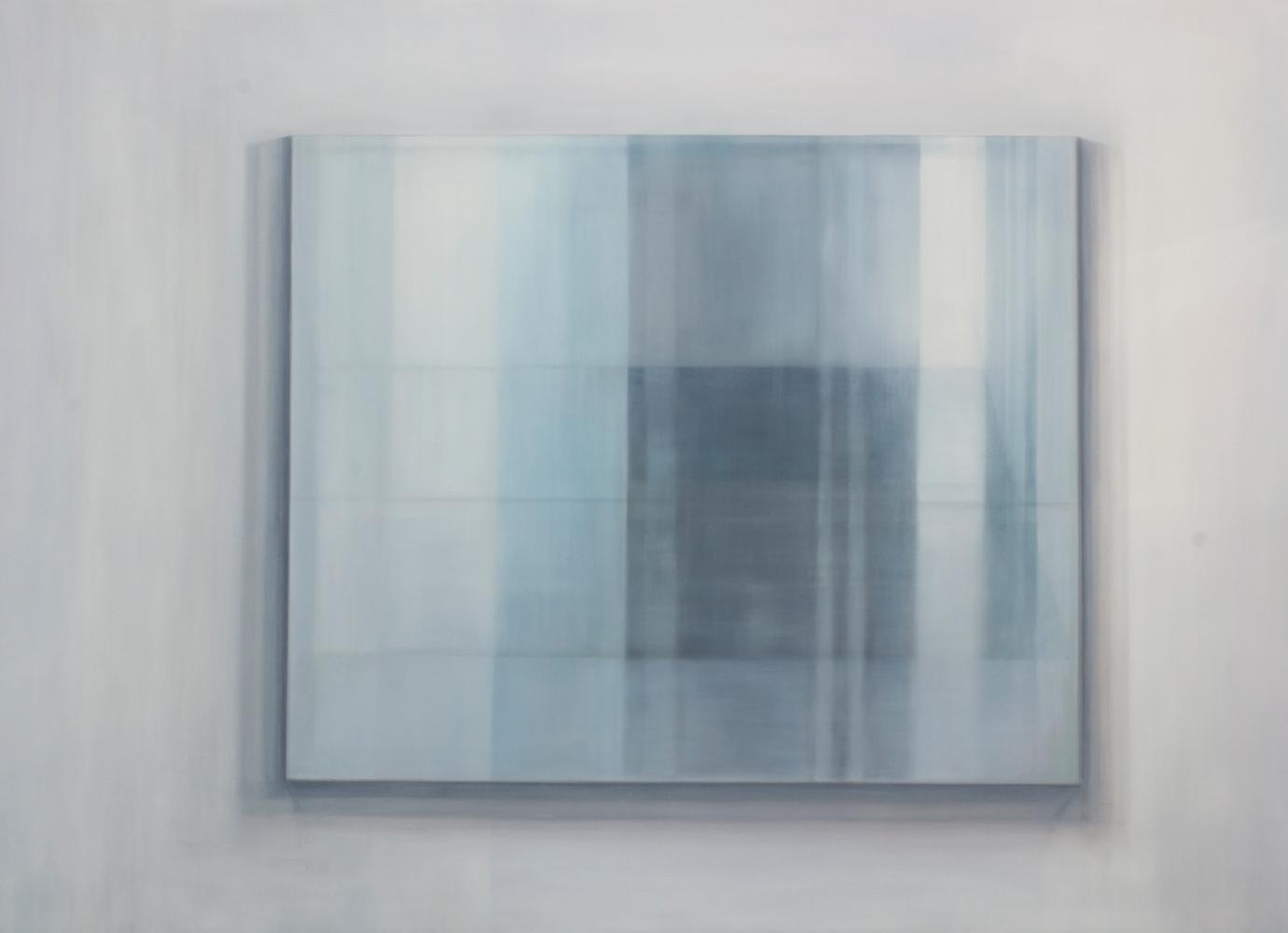 Miwa Ogasawara "beyond silence"
2013.4.11(Thu) - 5.18(Sat)
Miwa Ogasawara paints tranquil indoor spaces, scenes with a striking contrast of light and dark, and figures by windows staring outside. Encountering her paintings of seemingly ordinary settings, viewers find themselves caught up in an illusion of having become lost in a profound spiritual world. The distant places filled with light or deep shadows depicted in Ogasawara's art are merely the entrances to the inner world of the individual, beyond which expands a space of unfathomable thought.
Frequently occurring motifs in Ogasawara's art include white, empty spaces, windows, mirrors, and curtains, symbolizing the inner world of the mind cut off from the outside world. The mind transits that serene world, at times wandering or wavering, but rendered crisp and clear. Then, suddenly, that inner world resonates with the outside world, quaking and quivering. Her painting is both a portal to the inner world of the self as well as a mirror reflecting the universe. In this way, contrasting the 'grand narrative' confronting the world and the 'inner narrative' of the individual, Ogasawara always depicts a metaphysical world invisible to the human eye.
This solo exhibition, the artist's third in Tokyo, displays recent works produced since 2011, as well as brand new works. Factors that led Ogasawara's art to take a new turn in the last two years are the Great East Japan Earthquake of March 2011 and the developments in society in response to the nuclear power plant crisis that came in its aftermath. This 'grand narrative' that has involved the whole world sent unprecedented shockwaves through the 'inner narrative' portrayed by Ogasawara.
The artist bid farewell to the Japanese system at a young age, choosing instead 'the other' of Germany as the place from which to create her art. However, she was dealt a major blow by the huge earthquake that assailed her native land and the subsequent nuclear disaster, to which she has no doubt given much thought. The shockwaves emanated as far as her childhood memories. Like the work of her early period, her art once again often features the figure of a pure young girl or that of a child afraid of the shadow of the unknown. And yet, in her portrayals of a static world, such as indoor scenes, Ogasawara is attempting to produce a more finely honed transparency.
In Hamburg, far from Japan, Ogasawara honestly confronted both the 'grand narrative' of this global tragedy and the leanings of her own heart, and in the midst of that struggle, has gradually developed a new mode of expression.
Displaying works made over the two years since the earthquake, this thought-provoking solo exhibition allows the visitor to sense the changes in the artist's heart as well as to peer into a mirror providing a view of both society and one's own inner world. It is an unmissable opportunity to experience the new world of Miwa Ogasawara's paintings.
Exhibition Period:
Thursday, 11 April - Saturday, 18 May, 2013

Opening Hours:
12:00-18:00 *closed on Mon., Sun., and Holidays

Venue:
SCAI THE BATHHOUSE