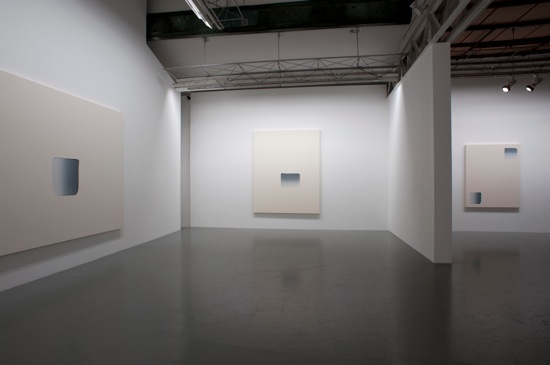 Lee Ufan
2011.1.14(Fri) - 3.5(Sat)
Lee Ufan was born in Korea in 1936, and came to Japan in 1956. Active in the latter half of the 1960s as one of the leaders of Mono-Ha ("School of Things"), Lee's work has continued to enjoy international acclaim ever since. The Lee Ufan Museum opened on Naoshima Island in Kagawa prefecture in 2010. This museum, with architecture designed to harmonize with the artist's work, rapidly gained a strong reputation as a space that provides a deeply satisfying experience of the world of Lee Ufan.
Lee's work is characterized by blank spaces resulting from an active decision by the artist to leave areas "unmade," and possesses a distinctive originality that allows the viewer to sense the beliefs and tension that are part of Lee's creative process. Defying categorization as Eastern or Western, Lee's work is marked by his unique form of expression, which no other can rival. Although he got his start as one of the widely recognized leaders of Mono-ha, Lee has now easily transcended that framework, achieving the status of an artist who stands alone.
To top off Lee's recent engagements around the world, a major retrospective will be held at the Guggenheim Museum in New York in June 2011. The retrospective is extremely significant, and is expected to have a major impact on contemporary art history. The exhibition at SCAI THE BATHHOUSE introduces new works by Lee in advance of the Guggenheim retrospective. Composed mainly of paintings, it is brimming over with originality, serving as an overture to the upcoming retrospective.