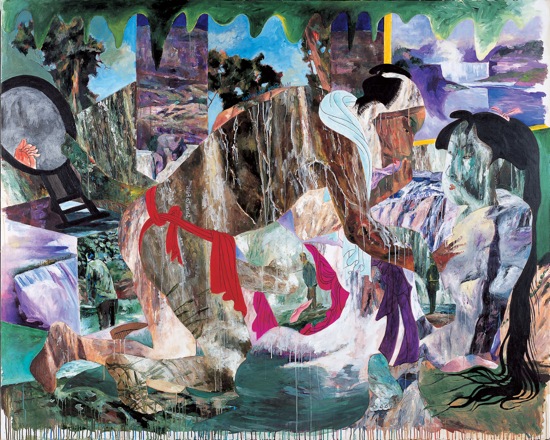 Tadanori Yokoo "New Paintings"
2008.3.7(Fri) - 4.5(Sat)
Tadanori YOKOO was born in Nishiwaki City, Hyogo Prefecture in 1936. Since debuting with striking graphic design in the 1960s, Tadanori YOKOO has exerted a continual influence on contemporary Japanese culture. The vivid worlds depicted by YOKOO and his unique aesthetic sense have captured the hearts of many, providing the artist with wide-ranging acclaim and unparallel status as an artist.

The first show, "Selected Works," will exhibit YOKOO's paintings dating up to about 2005, with an emphasis on his most famous works from the 1980s. This retrospective will trace the history of his paintings, providing an overview of YOKOO's wide variety of expression.

In contrast, the second show, "New Paintings," will consist exclusively of new works by the artist, thereby allowing visitors to experience recent developments in YOKOO's continually evolving art in real time.

YOKOO somehow continues to surprise by producing a constant stream of unforeseen works from a seemingly limitless imagination. We can only wait with bated breath and mounting anticipation to find out what surprising new works that rich source of ideas has created.

We can be sure, however, that the exhibitions will combine to provide satisfyingly comprehensive coverage and a valuable overview of YOKOO's work as an artist.