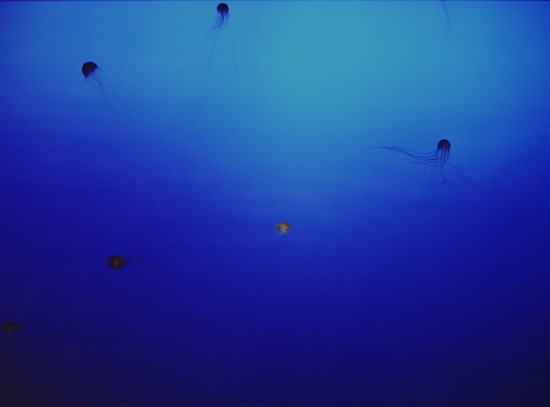 Katsuhiro Saiki "Suspension"
2006.11.10(Fri) - 12.9(Sat)
Exhibition Period: 2006.11.10(Fri) - 12.9(Sat)
Opening Hours: 12:00 - 19:00 *Only Thursday, Friday, Saturday, Holidays

Based in New York and active internationally, Japanese artist Katsuhiro Saiki's creations explore the potential of photography. Rather than using photography as a medium for recording real objects, Saiki utilizes it as a material for pushing the envelope of artistic expression. Making experimental compositions from his own photographs, he has gained a reputation as one of the artists who established the position of abstract expression in photography. His monochrome works presenting combinations of geometric shapes and his simple world views created by reconfiguring landscape photographs are unexpectedly fresh, opening up an approach to minimalist sculpture through photography. At first his work seems to be somewhat distant from the context of photography in Japan, but Japanese aesthetic traditions emerge from the fine and stylized beauty in his art.

In this long-overdue presentation of new works in Japan, Saiki reveals a new development in his world, incorporating living subjects for almost the first time. He is also showing some new small sculptures using photographs as the material. "Suspension" is an opportunity to discover the new aesthetic sense that Katsuhiro Saiki has acquired, polished and clarified through his experiences presenting new works overseas.