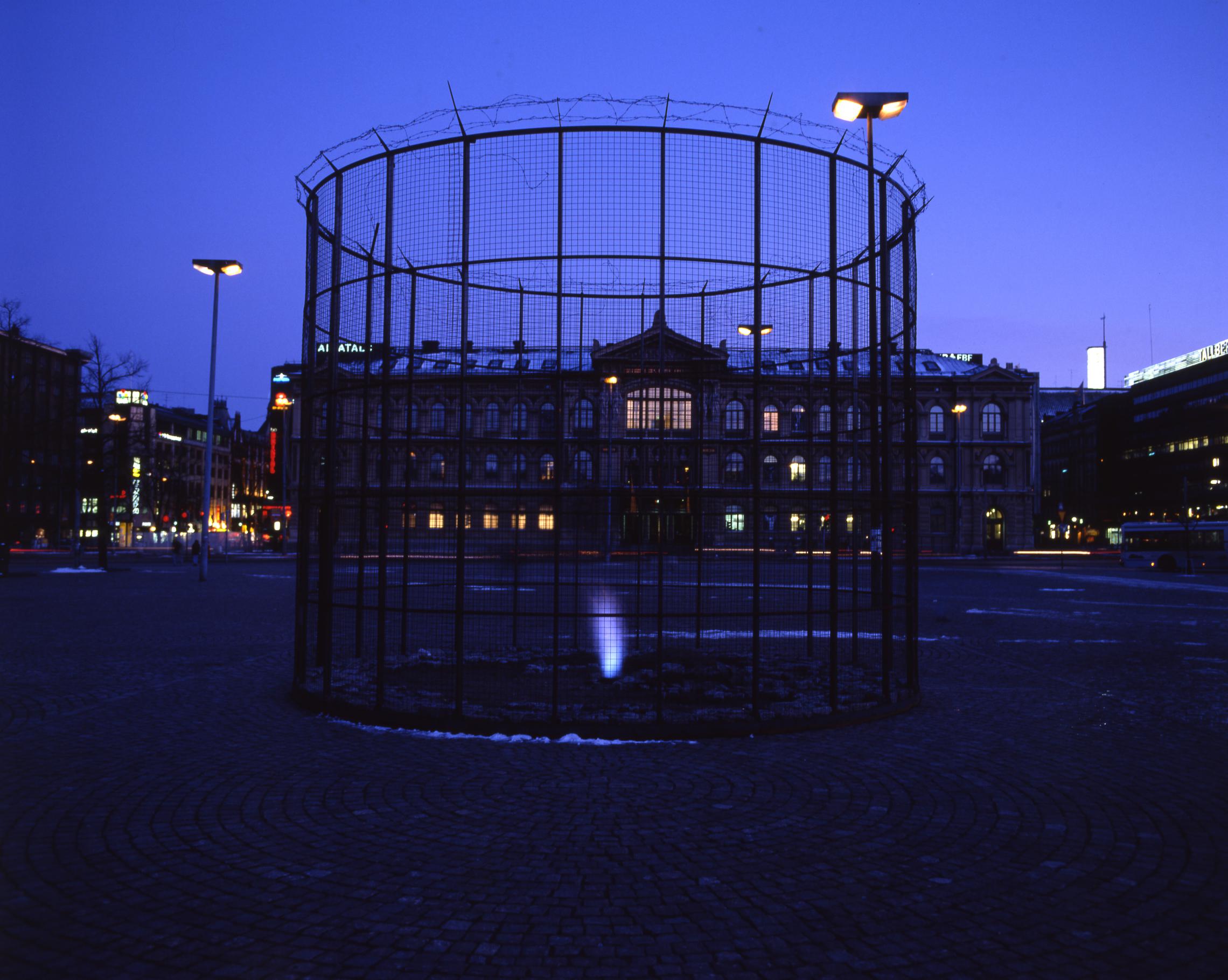 Toshikatsu Endo
2005.2.25(Fri) - 3.26(Sat)
Exhibition Period: 2005.2.25(Fri)-3.26(Sat)
Opening Hours: 12:00-19:00 *closed on Mon., Sun., and Holidays
Born in 1950, Toshikatsu Endo has been one of Japan's leading contemporary artists since the 1970s. From the late 1980s to the early 1990s, he established an international reputation through one-man shows in northern Europe and Britain, attracting particular attention as one of the artists featured in the Japan Pavilion at the 1990 Venice Biennale. After that he continued to present his works with unbounded energy at international exhibitions in Korea, Europe, and the United States. His most recent artistic ventures, including a one-man show in Holland, participation in the Echigo-Tsumari Art Triennial in 2003, and A Perspctive on Contemporary Art Continuity/Transgression, a work using sounds exhibited at the National Museum of Art, Tokyo and the National Museum of Art, Osaka, have all aroused tremendous interest.

At this exhibition, the artist's first one-man show in six years since Trieb - Vibration II/III in 1999, Endo explores the new theme of "voidness". Through Circle and Trieb, he has consistently pursued the origins of the basic forces underlying human individuals and groups. For Endo, voidness is a world that has a great and indispensable power for us, yet is still a kind of hidden taboo cut off from human society. Although it is never expressed in words, this time-space remains in the depths of all humans'awareness and occasionally exerts an overwhelming impact, even though contemporary society embraces rationalism divorced from humanity and feelings.

The works in this exhibition, mainly large sculptures, examine this new theme in various ways. Toshikatsu Endo's journey into uncharted territory will undoubtedly leave a deep impression on you.