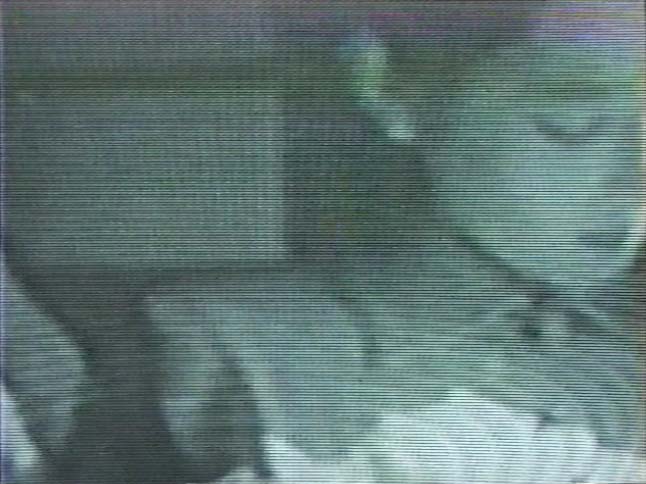 Ken Ikeda "BEHIND THE SCENES"
2001.2.9(Thu) - 3.10(Sat)
Ken Ikeda, a sound and video artist is known for composing music for Mariko Mori's major pieces. His CDs released from TOUCH label, UK are very much well received internationally.

In this exhibition, he will make a dark room installation just with sounds inspired by japanese old films.
Profile:
1964 Born in Tokyo
Lives and works in NY and Tokyo

[Selected Solo Exhibitions]
1999
Solo exhibition PICTURES, SCAI THE BATHHOUSE, Tokyo
2001
Solo exhibition BEHIND THE SCENES, SCAI THE BATHHOUSE, Tokyo
2004
Solo exhibition Unspecialization, SCAI THE BATHHOUSE, Tokyo

[Selected Group Exhibitions]
1994
Desert of Desires, Spiral Garden, Tokyo
1996
West Film Film Festival, Campbelltown City Art Gallery, Australia
1997
504, Zentrum fur Kunst, Braunschweig, Germany
1999
6th International Contemporary Art Festival '99, Tokyo
2000
Sonic Boom The Art of Sound, Hayward Gallery, London
Twilight Sleep—Japanese Contemporary Videos at Age of Visual Images, Institute Giapponese di Cultura, Roma, Italy
Pusan International Contemporary Art Festival, Pusan, South Korea
2001
tribu dell' arte, The Galleria Comunale di Arte Moderna e Contemporanea of Rome, Rome, Italy
Radical Fashion, Victoria & Albert Museum, London
2002
Screen Memories, Art Tower Mito, Contemporary Art Center Mito, Mito, Japan
2004
Roppongi Crossing—New Visions in Contemporary Japanese Art 2004, Mori Art Museum, Tokyo

[Selected Music compositions]
1994
Park Tower Hall, Tokyo (Tadanori Yokoo's exhibition)
1995
CD-ROM "Angel Love" (Tadanori Yokoo)
Shiseido Gallery, Tokyo (Mariko Mori 's "Made in Japan")
1996
Deitch Projects, New York (Mariko Mori's solo exhibition)
Parco Gallery, Tokyo (David Lynch's "Dreams")
1997
Sonnabend Gallery, New York (Hiroshi Sugimoto's "Accelerated Buddha")
"Mirage," (Mariko Mori), Gallery Koyanagi, Tokyo
2000
PRADA Foundation, Milan, Italy (Mariko Mori's exhibition "Dream Temple")
2003
The Public Art Fund, New York (Mariko Mori's exhibition "WAVE UFO")

[Discograpny]
2000
"tzuki," (1st CD Album), TOUCH label, London
2003
"Merge," (2nd CD Album), TOUCH label, London